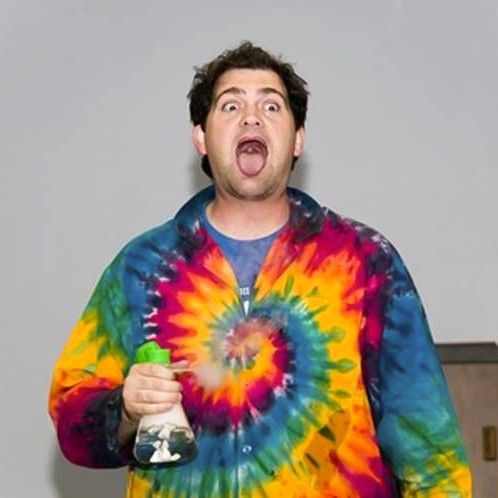 Talewise was started in 2004 by Andrew Piccirillo. Back then it was called ScienceTellers, and the idea was to teach kids science through storytelling.
Andrew loaded up his Subaru with science equipment and performed his show at libraries and schools across New Jersey and Pennsylvania. The exciting combination of science and stories was a hit with children, as well as their parents, librarians and teachers.


Before long, there was a catalog of shows and a tight-knit team of like-minded performers. They travelled all over the country, sharing their love of stories and learning while connecting with hundreds of thousands of children!


Now, our stories are animated to be even more engaging. And through advances in technology, we have multiple ways for your young learners to experience our educational shows — through on-demand streaming, live virtual shows, and (of course) in-person shows at your location.
In-Person Show Locations (returning Fall 2021)
We have teaching artists who travel within 100 miles of the following locations:
AL - Birmingham | AZ - Phoenix, Tucson | CA - Fresno, Los Angeles, Sacramento, San Diego, San Jose | CO - Denver | CT - Hartford | DC, Washington
DE - Dover | FL - Miami, Orlando | GA - Albany, Atlanta | IA - Des Moines | IL - Chicago | IN - Fort Wayne, Indianapolis | KS - Wichita | KY - Louisville
LA - New Orleans, Shreveport | MA - Boston | MD - Baltimore | MI - Flint, Grand Rapids | MN - Minneapolis | MO - Kansas City, Saint Louis
NC - Charlotte, Greensboro, Raleigh, Wilmington | NE - Omaha | NH - Manchester | NJ - Hillsborough | NM - Albuquerque | NV - Las Vegas
NY - Binghamton, Buffalo, Middletown, New York City | OH - Cleveland, Columbus | OK - Oklahoma City | OR - Portland | PA - Philadelphia, Pittsburgh
SC - Charleston, Columbia | TN - Knoxville, Nashville | TX Austin, Dallas/Fort Worth, El Paso, Houston, San Antonio | UT - Salt Lake City
VA - Richmond, Roanoke | WA - Seattle | WI - Madison | WV - Charleston
Administrative
Kelly Keegan
Booking & Scheduling Manager
Amaris (Hartford, CT)
Dominique (Flint, MI)
Holly (Miami, FL)
Shara (Philadelphia, PA)
Brooke (Wichita, KS)
Dorci (Houston, TX)
Jaylynn (Orlando, FL)
Shoshanna (Los Angeles, CA)
Claire (Philadelphia, PA)
Gabi (San Diego, CA)
Kevin (Pittsburgh, PA)
Stephanie (Boston, MA)
Conrad (Hillsborough, NJ)
Guthrie (Portland, OR)
Melanie (Boston, MA)
Christopher (Chicago, IL)
We are not currently hiring. Please check back soon.
Mailing
Talewise
P.O. Box 6741
Hillsborough, NJ 08844